Introduction:
Who doesn't love a great bargain or a great deal, know matter what you are shopping for. When it comes to golf clubs or golf equipment online the resources are endless.
From used, pre owned or what is considered clone golf clubs that does not mean they are cheap, as in quality. You can find some really great deals on golf equipment if you just spend a little time doing some research.
There are plenty of places where you can purchase great golf equipment deals online if you just know the right places to look.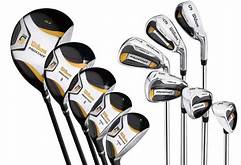 One example is there are many online golf shops where you can purchase last year's model of golf equipment without paying the price of this year's newer models.
This does not mean the quality is any less than it was last year, the golf shops just want to basically unload last year's equipment to make room for the newer equipment coming in.
In this article I want to enlighten you on some places where you can get great deals on some great golf equipment online at a fraction of the cost of what you really need to spend.
A lot of online golf stores offer deals where you can exchange your existing clubs and give you credit for the purchase of a new set of clubs. They than sell these pre-owned clubs at a great discount.
I will be going over and turning you on to some of these online golf shops that offer you some of these great pre-owned and new golf clubs and golf equipment.
Austad's Golf:
Austad's golf has been around the golf world for over 55 year's. The company was founded in 1963 by Oscar Austad. Still, to this day Austad's golf is a family owned operation now entering their 3rd generation in business.
Over all this time they have managed to keep up with all the golf technology that has evolved over the last few decades. Austad's golf is totally committed to offering the best value to each and every customer.
They even offer to match or beat any price from any other golf equipment retailer on any matching stock item and will refund the difference.
TaylorMade Golf:
The TaylorMade golf company was founded in 1979. One single man, Gary Adams took a small loan on the home he owned at the time and started the TaylorMade golf company in a 6,000 square foot building.
The company started with three employees, including himself and just one single product. This product was, what is believed to be the first medal wood. It was a 12 degree metal driver cast out of stainless steel.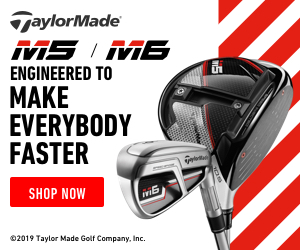 Ever since that creation in 1979 TaylorMade golf has striven to be the best and most innovative golf equipment manufacturer in the entire golf industry.
Year after year Taylormade has kept up with revolutionizing their golf equipment which in turn has led to equipping such pro golfers like Rory McElroy, Dustin Johnson, John Rahm, Jason Day and Tiger Woods.
TaylorMade is also supported by a network of over 1,500 PGA professionals around the country. They have representatives going to their individual golf clubs working with golfers of future generations.
In the Hole Golf:
In the hole golf has been servicing online golfers for over ten year's now. They are dedicated to bringing you the latest in golf equipment, including, golf clubs, golf balls, shoes, bags, GPS's, apparel, training aids and accessories.
You can find great prices on some top brand name golf equipment available online today. They also have a knowledgeable staff that are always there to help with any issue you may have.
In the hole golf also offers free shipping for any purchase over $75. This is a huge bonus since most golf equipment can tend to be quite heavy thus making shipping quite expensive.
In the hole golf strives to have the best prices for golf related items on the internet. They will match any item that you find on another golf website that is cheaper than their price.
Click here for more information.
Fairway Golf:
Fairway Golf has been around for over twenty year's now. Their home base is located in the San Diego area but they have a large and growing online presence.
They began as a small mom-and-pop store but have expanded their business rapidly while still maintaining their excellent customer service and loyalty to their customers.
Not only has Fairway Golf done an excellent job inside their shop doors and online with their golf products and merchandise but their work also goes well beyond outside their shop doors.
For the past twenty year's they have planned and organized events catering to those that love the game of golf. In this same amount of time they have run charity golf tournaments for local junior and high school golf programs.
Carlsbad Golf Center:
The Carlsbad Golf Center is an independent golf pro shop and a golf practice facility. They have been owned by a PGA pro and a LPGA pro since 2003.
Their goal from the beginning was to have their customers feel like they always have their own personal golf pro shop where they can feel at home and comfortable at.
By 2008 they had grown so much and started to get customers from all over the country that they decided to open their shop internationally with this online pro shop.
Everything available in their pro shop store in San Diego you can also purchase in their online shop. In their online shop you can also get some great clearance deals from their well stocked warehouse. Click for more info
Rock Bottom Golf
How did Rock Bottom Golf actually become Rock Bottom Golf? Originally they were just called Rock Bottom.
Tom Rath, the founder and CEO of Rock Bottom Golf was just a high school student,was  looking to earn some some extra cash. He started fishing golf balls out of water hazards at local golf courses and selling them around town.
He not only earned some extra cash but was able to put himself through college doing so.  After graduating he started going to local flea markets and trade shows with used and demo golf clubs and selling them.
Then came along E-Bay which turned his life around. He joined forces with his brother and together they formed Rock Bottom Golf.
Their inventory expanded to include golf clubs, bags, attire, accessories and anything else golf related. They eventually realized they needed to expand beyond E-Bay.
So in 2002 Rock Bottom Golf.com was officially launched to the world wide web. They are now one of the industry leaders in golf related items on the internet.
They pride themselves on their excellent customer service, fast shipping and some of the greatest deals online.
E-BAY
Well, everyone pretty much knows about eBay. You can purchase just about anything you could want on e-bay and golf equipment is know different.
If you are a new and starter golfer you can get some good deals on pre-owned golf clubs but you really have know guarantee of what you are going to get.
They may need new grips, which will cost you more money. You need to be very careful when purchasing pre owned golf clubs on e-bay
You can get good deals on training aids, rangefinders any many other golf accessories on e-bay. Most purchases made on e-bay are through pay-pal which does give you some security if you are not happy with your purchase.
Shot by Shot
Have you ever wondered why you can never get your golf scores to go lower. Have you been stuck at a certain level and can never get above it?
My guess is that you do not know what your strength's and weaknesses are in your golf game. At Shot by Shot you can now analyze your own golf game at a fraction of the cost of a professional.
No matter what level of golfer you are Shot by Shot will let you know what areas of your golf game you need to work on to achieve your golfing goals.
Shot by Shot will analyze the 5 main parts of your golf game:
Driving
Approach shots
Chip/Pitch shots within 50 yards of green
Sand shots within 50 yards of green
Putting
In Conclusion
I hope you have found my article on golf equipment deals online. I have enjoyed bringing here to you. One thing I would like to add is this. When going online to shop for anything golf related please be sure to do your research thoroughly.
You want to know when you are getting a deal and when you are not.
Please comment below if you have found this article and I will get back to you as soon as I can.
Good Golf To You
Robert